Listening to blues music elicits from me an incredible array of emotions, and my love for this genre has led to me discovering some of the finest blues guitarists that the entire world is likely to have the pleasure of hearing. My first romance with music was when I fell in love with rock 'n' roll, but somewhere down the line I have been hypnotized by the blues. The magnificent seven blues guitarists that I will wax lyrical about are all totally different in style, tone and the way in which they interpret this musical form. Some of them are sadly no longer with us nevertheless, their music ensures that the blues remains well and truly alive.
---
1

Robert Johnson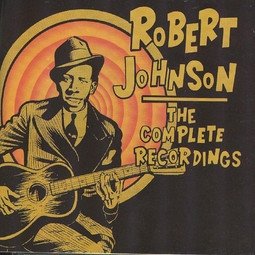 Must-listen album on iTunes at: itunes.apple.com
Here's a man surrounded by myth, and credited by many blues guitarists as a major influence, given his mastery of the genre. Johnson has an extraordinary guitar style which sounds like two guitars being played at once, with many other six-string wizards trying and failing to replicate this remarkable technique. Legend has it that Johnson sold his soul to the devil at a Crossroads in exchange for his haunting and astounding guitar playing ability. Johnson died at just twenty-seven years of age and even his death is surrounded in mystery, just like the man himself.
2

Buddy Guy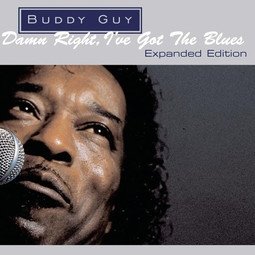 Must-listen album on iTunes at: itunes.apple.com
Buddy Guy is a living legend of the blues, and even at seventy-seven years of age he continues to provide trademark electrifying and flamboyant performances to audiences around the world. Buddy's untamed style gives off a wonderful energy, and you will be able to feel the passion in his playing which is evident every time he bends a string. Buddy has a natural feel for the blues, and who am I to argue when Eric Clapton calls Guy the greatest player ever? As Buddy will tell you on the title track of his 1991 Grammy-winning album, "You're damn right I've got the blues."
---
3

Stevie Ray Vaughan (SRV)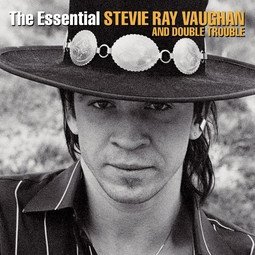 Must-listen album on iTunes at: itunes.apple.com
Another blues icon who left us way too soon. If I could play the guitar, my first request would be for the inspirational tone that I associate with SRV. You will find the music of this man uplifting and the happiness that is evident in his playing soon rubs off on the listener. SRV revitalized the blues in the 1980s before tragically dying in a helicopter accident at just 35 years of age.
---
4

Gary Moore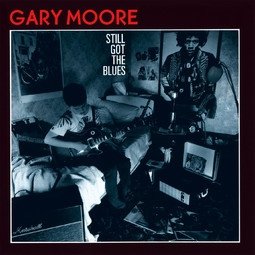 Must-listen album on iTunes at: itunes.apple.com
An Irish guitar virtuoso who first found fame with rockers Thin Lizzy before finding a home in the blues with his acclaimed solo work. Moore was able to play beautifully at either a fast or slow tempo which can be heard on his classic album Still Got The Blues – the album that saw him rediscover his love for the genre. He may be no longer with us, but to quote the great man himself, "I've still got the blues for you."
---
5

Joe Bonamassa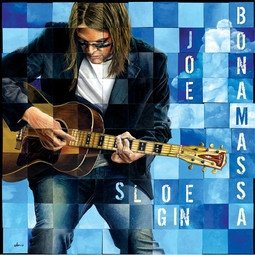 Must-listen album on iTunes at: itunes.apple.com
I am not going to lie. This guy is my favourite guitarist out there. He has taken the blues to a new level and can just about play anything to a jaw-dropping standard. When he is not touring, he is writing and when he is not writing, he is touring. Bonamassa continues to squeeze the creative boundaries out of his Gibson Les Paul Standard in his quest to achieve perfection. Arguably the hardest working man in the blues who is never afraid to step into uncharted territory.
6

Kenny Wayne Shepherd (KWS)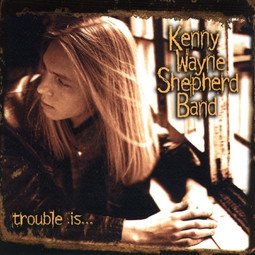 Must-listen album on iTunes at: itunes.apple.com
Another talented American blues guitarist. KWS was just 18 years of age when he released his stunning debut album Leadbetter Heights in 1995. He has built on this early promise and continues to consistently produce genre-defining blues-infused rock n' roll. Long blonde hair, a fender Stratocaster and guitar chops to die for. What more could you ask for?
---
7

Matt Schofield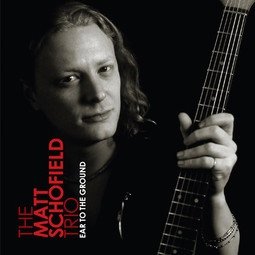 Must-listen album on iTunes at: itunes.apple.com
Schofield has been labelled by Guitarist magazine as "The UK's most exciting blues guitar player." The 36-year-old simply oozes class and I love the jazzy elements that he adds to his tasteful blues licks. His style has drawn comparisons with American blues guitarist Robben Ford. But make no mistake; there is only one Matt Schofield.
When you hear these guitar giants they will take you from unbridled joy to deep sadness, and that is where the beauty of the blues lies. No form of music communicates more genuine emotion. What other guitarists have impacted on your emotions?
---
Comments
Popular
Related
Recent