7 Songs to Listen to on Your Way to an Interview to Boost Your Confidence ...
By Katherine
If you have an interview coming up soon, then this list of songs to listen to before an interview will give you a boost of confidence on your way there. How many times have you driven to an interview and freaked out in the car on the way there? While you're trying to give yourself a pep talk, your palms are getting sweaty and you're hyperventilating. What you need to do is calm down and gain that boost of confidence that will relieve all the stress you're feeling. These songs to listen to before an interview will help calm you down and give you that confidence you need to make a great impression land that job!
---
1

Remember the Name by Fort Minor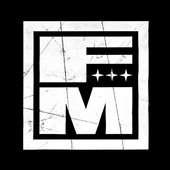 On iTunes at: itunes.apple.com
Fort Minor is a side-project for Mike Shinoda, one of the members of Linkin Park. When Remember the Name came out in 2006, it was somewhat successful but the beat of this song will forever be engraved in everyone's mind. The song was so confidence-boosting it was made the theme song for the 2006 and 2007 NBA playoffs. The beat and lyrics of this rap song will get you so full of confidence that you won't even worry about that interview, thus making it one of the best songs to listen to before an interview.
---
2

Lose Yourself by Eminem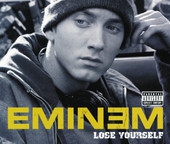 On iTunes at: itunes.apple.com
The title of this song says all you need to know! Just lose yourself, lose yourself to the music and let all your worries go. They aren't worth the stress, the worry, or anything. You only have one chance to impress these people in this interview so make sure you do! You don't want to go back to that old job or back home where you're jobless. You have just one chance to make it!
---
3

Dirt off Your Shoulder by Jay-Z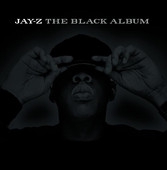 On iTunes at: itunes.apple.com
I believe everyone thought that they were so cool after this song came out. All you had to do was 'get that dirt off your shoulder.' You just sang that in your Jay-Z voice in your head, didn't you? Jay-Z is one of the greatest rappers in history so he is automatically way cooler than the rest of us, but Dirt Off Your Shoulder made us all believe we could be Jay-Z too, with just a little brush! Need a boost of empowerment? Then this song is for you!
---
4

Poker Face by Lady Gaga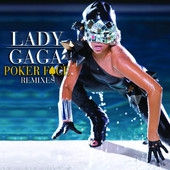 On iTunes at: itunes.apple.com
What is a better way to go to an interview than with a poker face? Play the game and win the job! Okay, maybe I shouldn't say go into the interview with a poker face, but you definitely have to impress the interviewer in less than 15 minutes, and that can be very daunting. Use your poker face to mask the nervousness you're feeling. That way the interviewer thinks you're cool as a cucumber and your coolness will impress the interviewee! Oh, and the song is a great song to listen to on the way out, too!
---
5

Till I Collapse by Eminem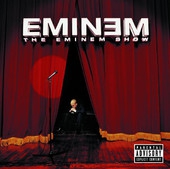 On iTunes at: itunes.apple.com
Yes, I know... I like Eminem. I read an article a while back that this was the song that Michael Phelps played before winning one of his gold medals in the 2004 Summer Olympics in Athens. It's a great, upbeat song that makes you believe you can do anything with the rhythms Eminem raps. If Michael can win a gold medal after listening to this song, then you can definitely kill that interview!
---
6

It's Time by Imagine Dragon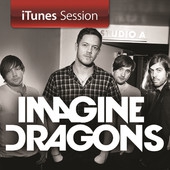 On iTunes at: itunes.apple.com
This song is so great! Imagine Dragon is on fire with this album! It's Time is so upbeat that it gets you going within the first seconds, and it just continues to get better with the chorus! The first time I heard this song I just wanted to get up and run around! I don't know where I was running to, but it just seemed to have that effect! Hopefully it has the same effect on you! Get hyped for that interview!
---
7

No Church in the Wild by Jay-Z & Kanye West (feat. Frank Ocean)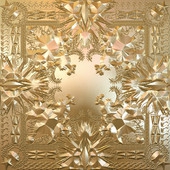 On iTunes at: itunes.apple.com
This song is another wonderful creation by Jay-Z with the help of Kanye West and Frank Ocean. What more could you ask for in talent than these gentlemen? This song, I learned, was created for The Great Gatsby. It was collaborated with Jay-Z and director Baz Luhrmann one night in New York when Baz found out that Jay-Z was in town. The song was a huge hit before and after the movie was released! When I want to think I am as smooth as Gatsby, I play this song!
Whether it's a rap song or a pop song, make sure you find songs to listen to before an interview that will boost your confidence! Would these songs boost your confidence before an interview? If not, which songs would you listen to?
More
---
Comments
Popular
Recent