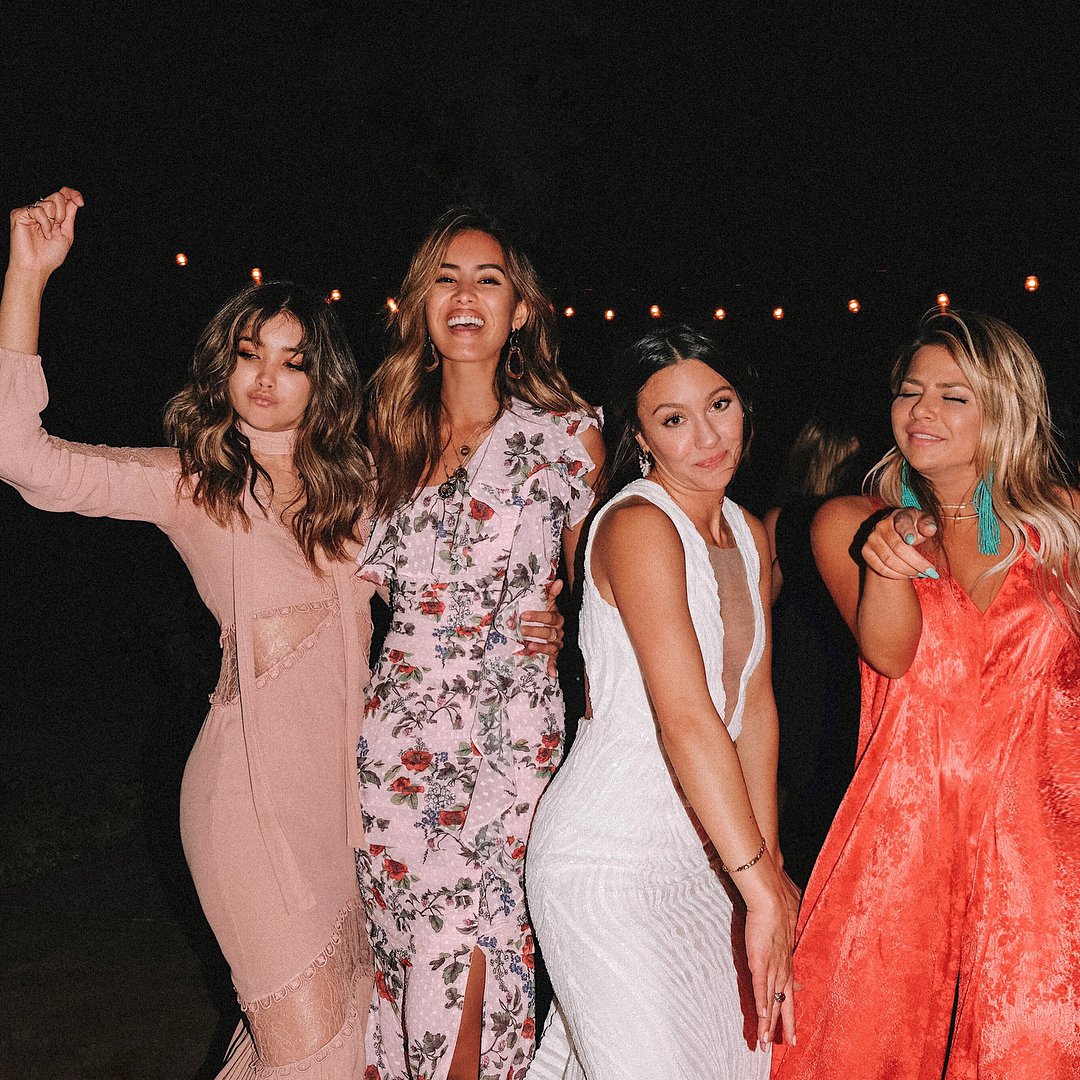 Anyone who knows me knows that I love music and dancing, which means that, of course, I have a list of favorite dance tunes. There is just something about dancing that puts me in a great mood. It can turn a gray day sunny, make a boring moment exciting and just brings a smile to my face. When the mood to move strikes me, I put on any one of my favorite dance tunes and have a dance party right in my living room.
1.

Groove is in the Heart - Deee-Lite

Without a doubt, this is one of my very favorite dance tunes. The name just says it all, doesn't it? Put this '70s disco-esque song on and not only am I dancing around like a disco Queen, by the rest of my family is shaking their thing and getting down with the groove.
2.

Don't Stop Til You Get Enough - Michael Jackson

While I can dance to just about any MJ song, Don't Stop til You Get Enough is the best of the best. That little riff in the beginning fills my heart with joy and I can feel my feet dancing all over the place before I am even standing. This one is a must at parties, or just after dinner on a Monday night.
3.

(Uptight) Everything is Alright - Stevie Wonder

Leave it to Stevie to make you want to get your groove on. I have been dancing around to this song since I can remember. Not only do I love it, but it's now one of my 3-year-old's favorites. Every time we get in the car, he asks to listen to it - and I never object!
4.

I Got a Woman - Ray Charles

There is just something about this song that moves my very soul. Even when I watched the hit movie "Ray," I couldn't help but get up on my feet and dance. It really is such a feel good song that you have no other choice but to dance to it. The song just beckons you to get your dancing shoes on.
5.

I Don't Want to Know - Fleetwood Mac

Okay, Fleetwood Mac may not be on the top dance tunes list of everyone, but for me, this song just speaks to my soul. The opening chords make my ears perk up and I have to stop what I'm doing and dance. In fact, just last night I was cooking dinner while dancing around the kitchen to this one.
6.

Me and Julio down by the Schoolyard - Paul Simon

Who doesn't love to dance to this one? I was hooked the very first time I heard "Mama Pajama." This song used to calm my little guy down when he was an infant, that's how powerful it is! I'd put it on and dance him around and he'd be soothed in no time.
7.

Stuck in the Middle with You - Stealers Wheel

And I'll round out this list with this little diddy. I have always loved this song, and have always loved dancing to it, but now, as a wife and mother, it holds some real significance - "Clowns to the left of me, jokers to the right, here I am, stuck in the middle with you..." Ah, I crack myself up! But seriously, I do love dancing to this song.

So, now that I've shared my favorite dance tunes with you, it's time to shut off the computer and enjoy a little bit of dance therapy. What songs make you get up and move?