The beauty of all Fall Out Boy lyrics is in their ability to resonate with people. I love music that's both catchy and meaningful - that's exactly what FOB provides. Throughout the years, they've released songs with classic lyrics and those will never get old. I mean, I know I'm not the only one who still jams out to "Sugar, We're Goin Down," right? Something tells me Fall Out Boy will continue to release timeless music for years to come. Check out some of my personal favorite Fall Out Boy lyrics that I think will never get old.
---
1

"sophomore Slump or Comeback of the Year"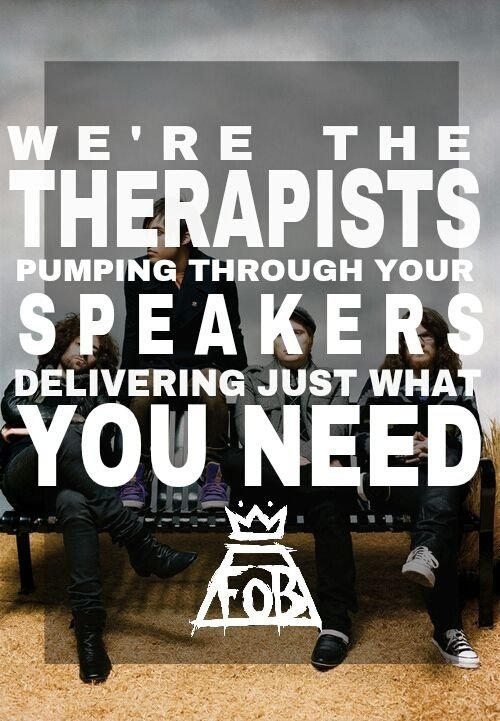 I love this lyric because it's so true. A lot of FOB's songs say exactly what you need to hear, when you need to hear it. This is just one of many Fall Out Boy lyrics that'll never get old!
---
2

"what a Catch, Donnie"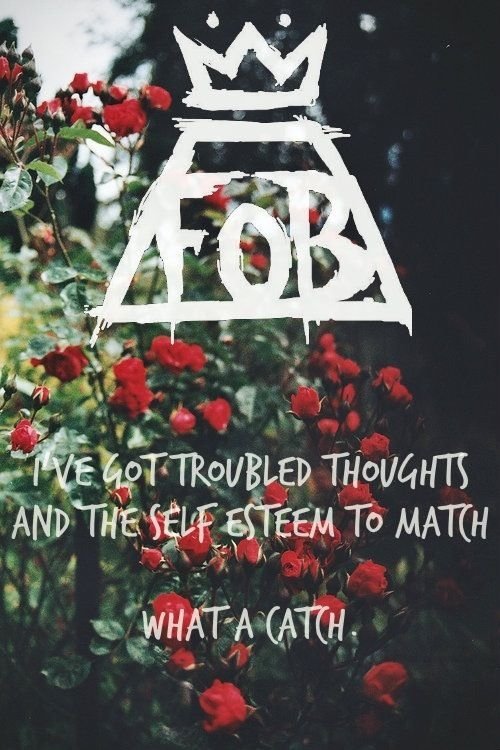 At one point of our lives, we've all felt exactly what the lyrics say.
3

"my Songs Know What You Did in the Dark"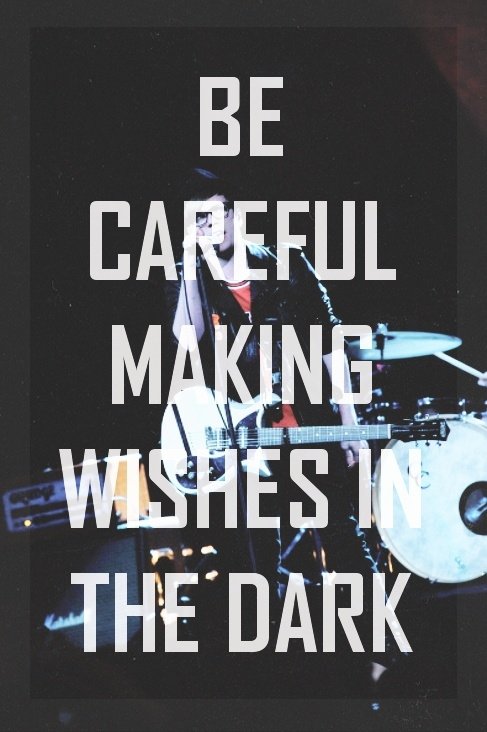 Haven't you ever heard that you should be careful what you wish for? I love this lyric because it's a modern take on that saying.
---
4

"alone Together"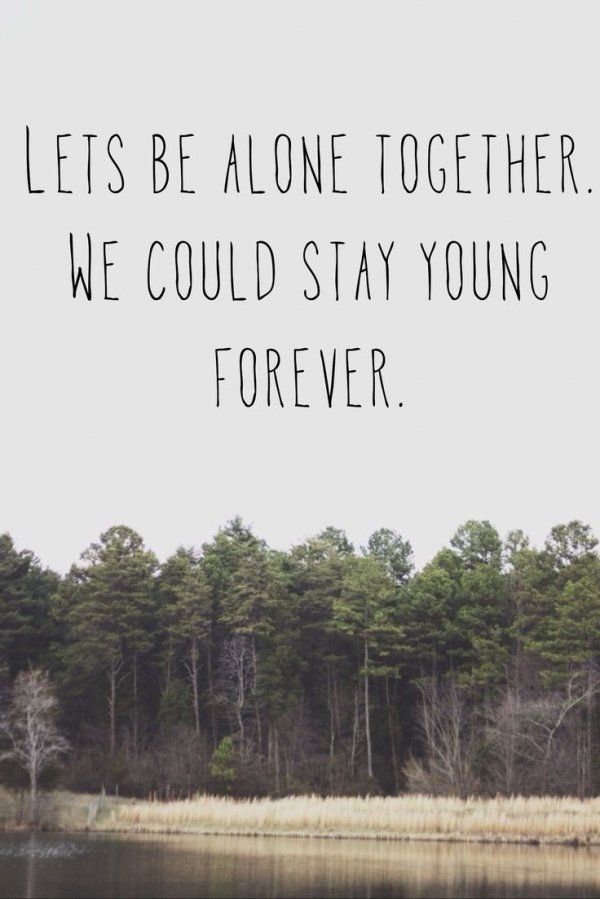 This song is definitely one of my favorites. I think it's an anthem for the outcasts - you don't have to be alone, you can join forces with other people!
---
5

"centuries"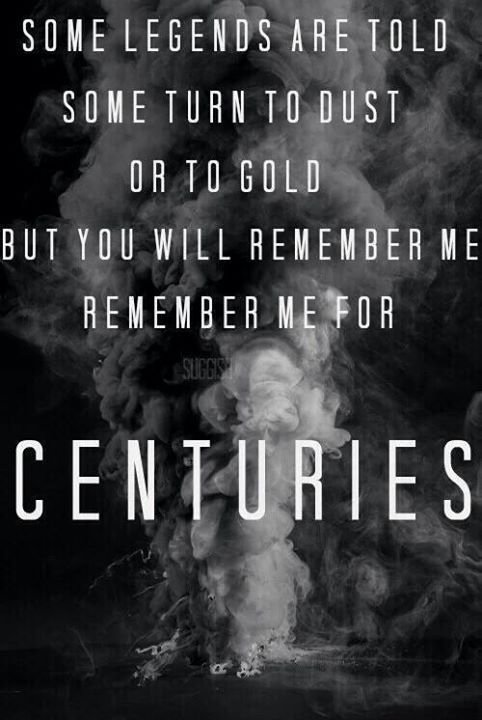 This is a lyric from Fall Out Boy's newest single, "Centuries." I don't know about you, but I've had this song on replay since its release. I think it's so powerful - everyone should be leaving behind a legacy, something that people will remember about them forever.
---
6

"the (shipped) Gold Standard"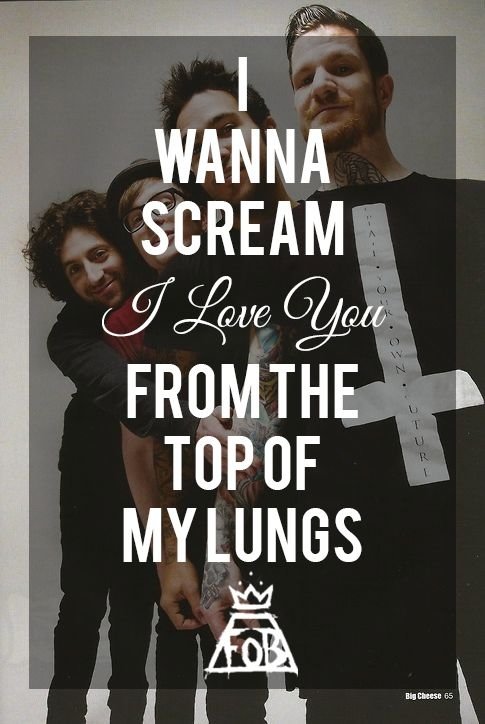 Every now and then (okay, it's actually quite often), Fall Out Boy has some pretty romantic lyrics. Of course, it's usually followed up by something sarcastic... LOL. Either way, I love this lyric from "The (Shipped) Gold Standard" because, well, sometimes you just wanna scream out how you feel about somebody.
---
7

"phoenix"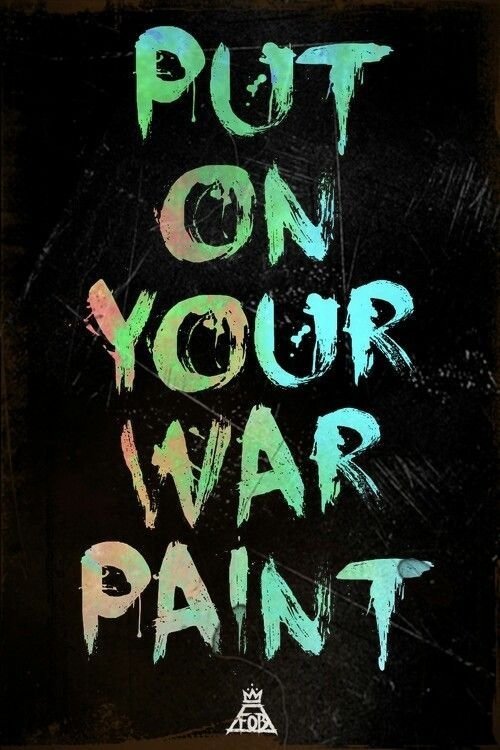 If you ever need a song to make you feel totally amped up, "Phoenix" is the song for you. I love this lyric because, whenever you listen to it, it reminds you that you're a warrior. Remember your own strength and conquer whatever it is that's holding you back!
---
8

"Thnks Fr Th Mmrs"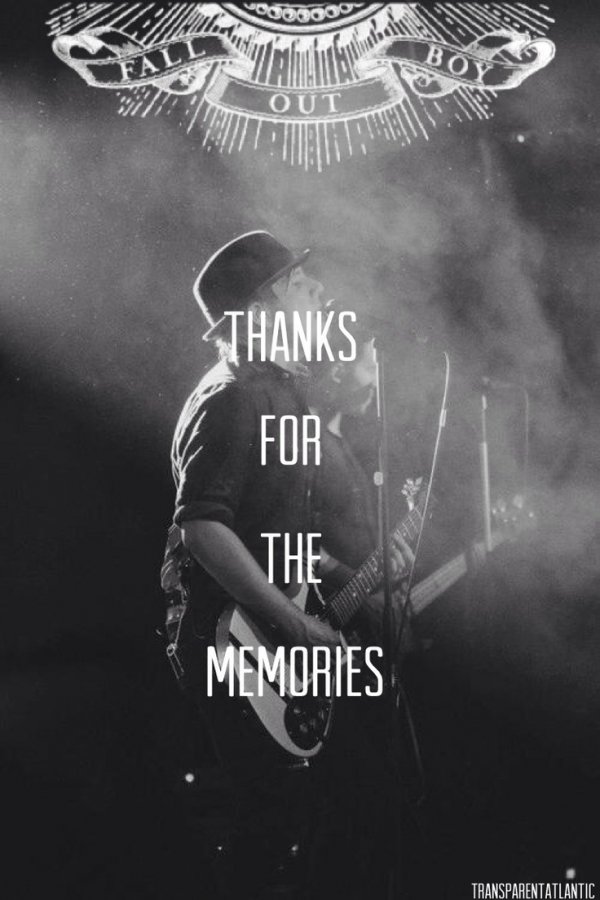 This song might be four years old but it's definitely a classic. The lyric, "thanks for the memories" can mean a number of things for a number of people. That's what's so cool about it.
---
9

"just One Yesterday"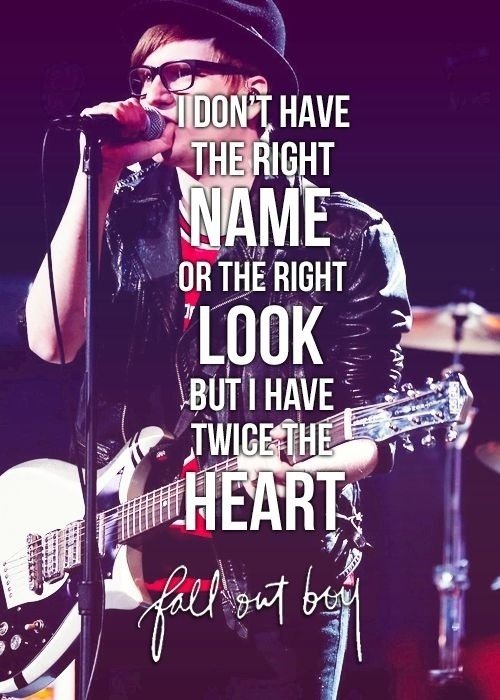 I think this is a lyric that everyone can find themselves relating to. It's easy to feel like you don't belong somewhere or that you're not good enough but if you just focus on being the best you that you can be and having a good heart, that's all you need.
---
10

"alone Together"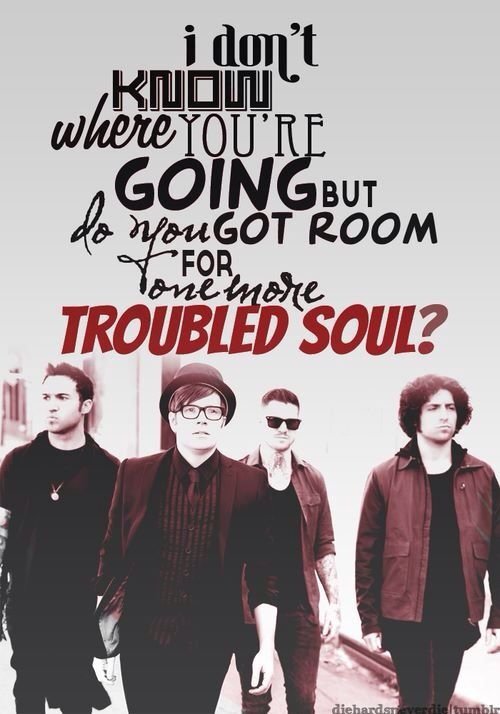 I know I already included a quote from this song but I also love this part of it! If you feel like you're a troubled soul, that doesn't mean that you have to feel like you're alone.
---
11

"sugar, We're Going down"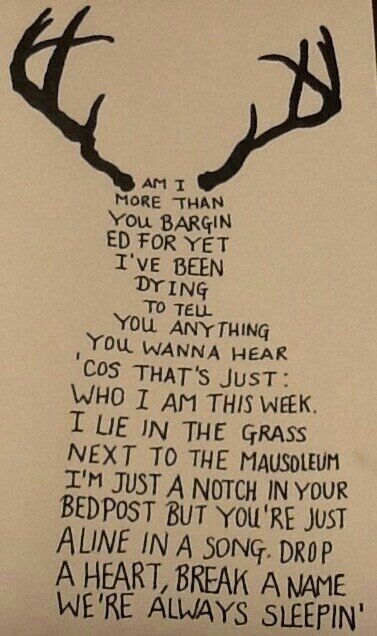 If you can't recite the words to this song, are you even a Fall Out Boy fan?! This song will never get old and these lyrics are great.
---
12

"young Volcanoes"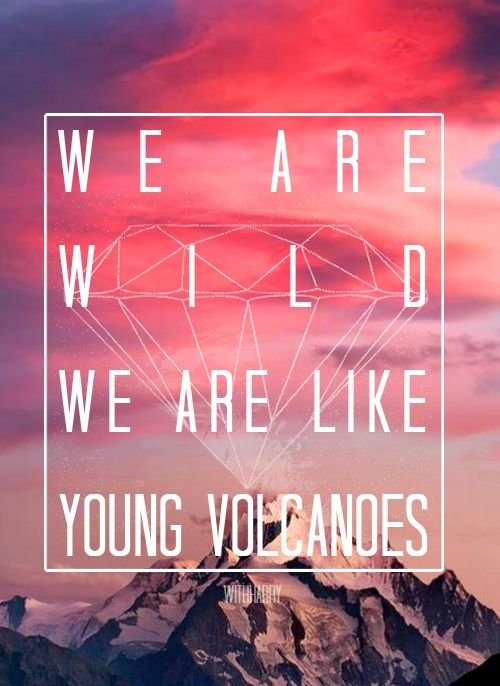 Young, wild and free. That's the perfect way to describe the vibe of this song.
---
13

"miss Missing You"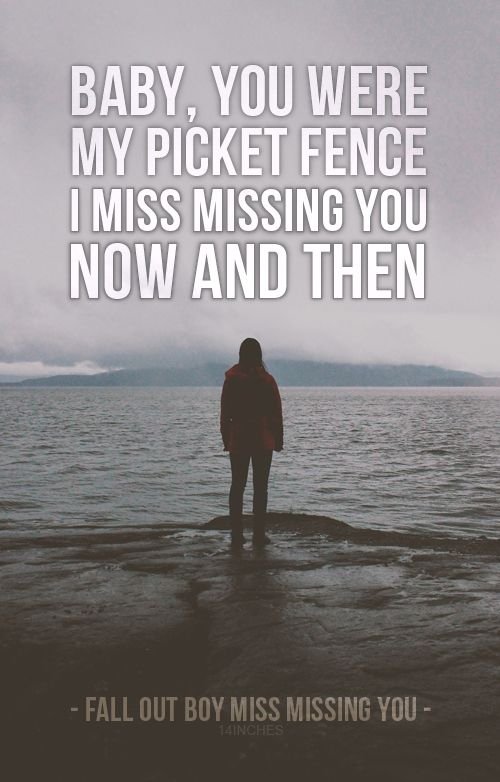 Do you ever find yourself missing someone you probably shouldn't be? That's what this song is all about.
---
14

"rat a Tat"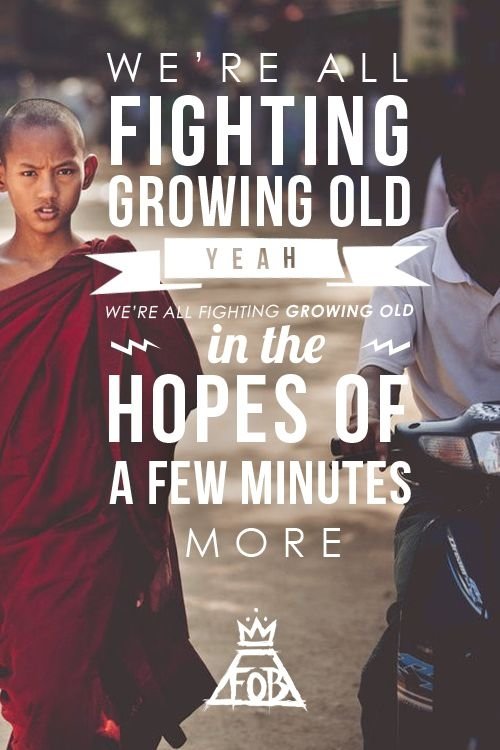 Ever feel like you're racing against the clock?
---
15

"miss Missing You"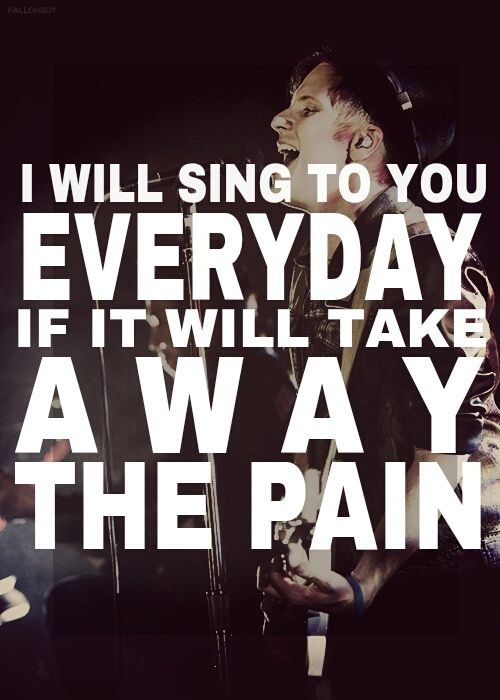 I had to include this in the list just because it's a lyric I hope somebody will sing to me one day!
Which of these are your favorites? Also, keep in mind, I am very much aware that FOB has other great lyrics but if I tried to list them all, I'd never stop. What songs/lyrics would you add to the list?
---
Comments
Popular
Related
Recent