Perfect 👌 Songs 🎧 to Get You Motivated 👏 in the Gym 💪 ...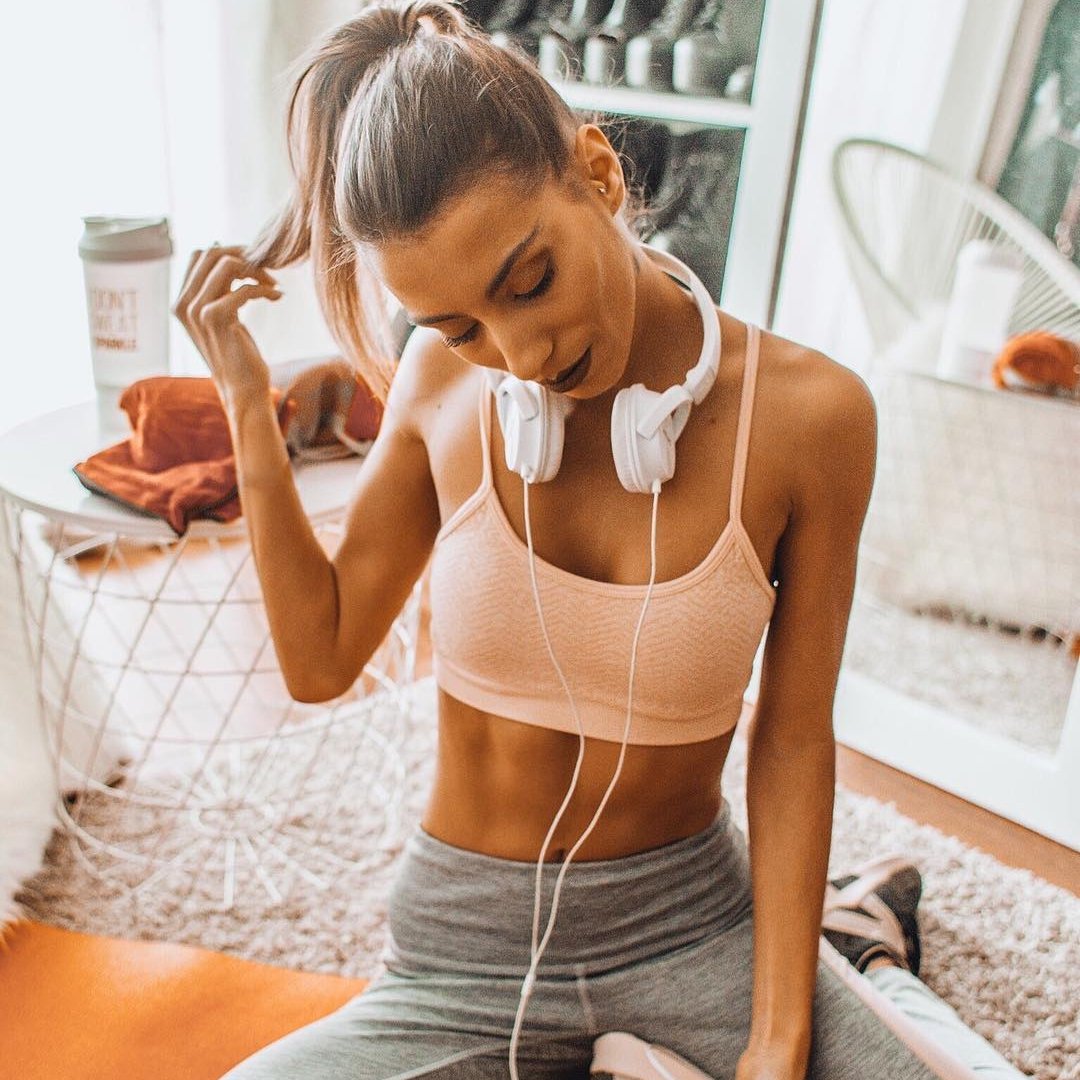 Are you looking for some motivating songs to add to your gym playlist? Often, it can be hard to motivate yourself to work out and get into shape. The best remedy to this problem is ensuring your playlist has jams that motivate you to get your blood pumping. These are the best motivating songs to add to your gym playlist.
1.

Bulletproof by La Roux
With an upbeat tempo and catchy melody, this song is sure to make you feel like you're at the top of your game. This song makes you feel strong and determined, even when you're sweating bullets! And that makes it one of the top motivating songs to add to your gym playlist.
Key lyrics: "Been there, done that, messed around. I'm having fun. Don't put me down. I'll never let you sweep me off my feet… next time I'll be bulletproof."
Sometimes mid-workout an SOS is in order. This throwback hit will be your life preserver when you feel like throwing in the towel before finishing your workout.
Key lyrics: "SOS please someone help me."
3.

Can't Be Tamed by Miley Cyrus
This song is for when that wild child inside of you wants to go crazy on the treadmill. Let the limitless energy of the song motivate you with its rhythmic beat. Remember that you're not working out to change yourself; rather, you're doing it because it makes you feel happy and healthy.
Key lyrics: "They try to change me but realize they can't."
4.

Burnin' up (feat. 2 Chainz) by Jessie J
Even as you feel hot and sweaty, keep pushing forward and pushing through your activity.
Key lyrics: "Drippin' in sweat. I'm losing my breath…I'm burning up."
5.

Let It Rock by Kevin Rudolf
Jam out to your favorite songs and make the gym feel more like a party! Exercise doesn't have to be dull.
Key lyrics: "Because when I arrive I, I bring the fire. Make you come alive. I can take you higher."
Don't get bogged down in how long you've been working out or how many calories you've burned. Focus on the mental and physical release that exercise can give you and just let it roll!
Key lyrics: "You focus all your passion like a laser beam... You can take it as far as you want to."
7.

Dance Again by Jennifer Lopez
Sometimes the best exercise is dancing around in your room!
Key lyrics: "I wanna dance and love and dance again."
8.

One More by Superchick
This intense song is perfect when you're in the gym, pushing yourself to do one more set. It's ideal for any situation where you want to test your endurance.
Key lyrics: "It feels like I have lost this fight. They think that I am staying down, but I'm not giving up tonight. Tonight the wall is coming down."
{{#comments_count}} Show Commnents ({{comments_count}}) {{/comments_count}}