Every situation in life demands a playlist, especially travel! Check out guest contributor Sofia's list of lovely songs for your travel playlist. Does your favorite feature on the list?
They say music creates the soundtrack of our lives. This is especially true when traveling, as the medium is associated with stirring up some of our best memories. From sightseeing in Europe, to lying on a beach down South, or planning a road trip across the country, these songs will no doubt prep you for your travels.
---
1

Island in the Sun – Weezer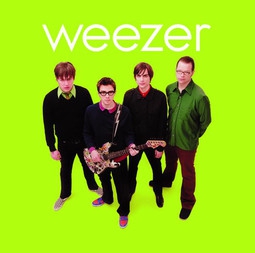 itunes.apple.com
The title says it all – who isn't thinking of lounging on an island in the sun this time of year? Grab a swimsuit, put on a pair of sunglasses, and let Rivers Cuomo serenade you. After all, «you're on a holiday.»
---
2

American Boy – Estelle Feat. Kanye West

From London, to New York and L.A., this tune is a true romantic jet set fantasy, whether you're driving from coast to coast or flying across the pond.
3

Paris – Lana Del Rey

itunes.apple.com
For those with visions of «singing about the Sacré Cœur» and «climbing up the Tour Eiffel,» what's dreamier than Lana Del Rey's sultry voice fantasizing about the City of Light?
---
4

Paris (Aeroplane Remix) – Friendly Fires Feat. Au Revoir Simone

itunes.apple.com
Once again referring to the French capital, this ballad's beautiful remix with indie pop trio, Au Revoir Simone will literally transport you to Paris – even if you may need to wait until «one day.»
---
5

The Bay – Metronomy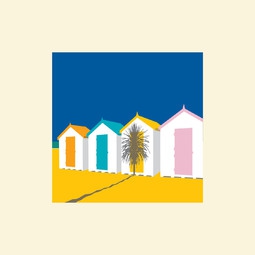 itunes.apple.com
«If you want to go, I'll take you back one day,» chants lead singer, Joseph Mount, about Paris, London, Berlin, Hong Kong, and Tokyo. The world is your oyster.
---
6

Big Jet Plane – Angus & Julia Stone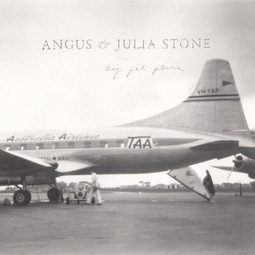 itunes.apple.com
Longing to drop everything and escape on a jet plane? It's possible with this track. If you are on your way to a dream destination (even if metaphorically) lie back and enjoy the ride.
---
7

Sur Le Sable – Ornette Feat. Mike Ladd

itunes.apple.com
On the beach – on the sand or in the ocean – a nautical-inspired getaway awaits you. The Anglo-Franco lyrical fusion also adds an element of international flair to the track.

Music is one of the quickest ways to make a long plane, car, or train ride fly by. So why not include songs about travel to rev you up? Let us know where you will be heading off to before summer comes to a close and which songs make it onto your vacation playlist.
---
Comments
Popular
Related
Recent