25 Artists 🎧 That Are Going to Hit It Big 👐🏼 in 2017 👍🏼 ...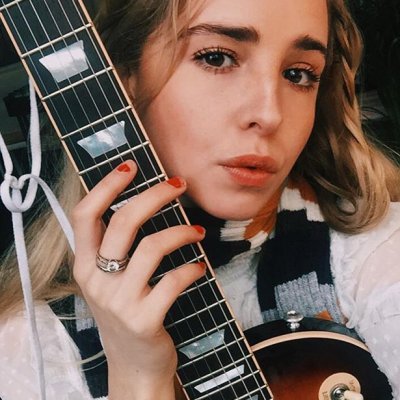 I've read a lot of articles on music stars predicted to be big in 2017 and there seems to be an overriding view that the biggest artists and the breakthrough artists will be in the R&B and hip-hop genres. There were also a number of artists that appeared in several of the lists so I guess there is some consensus among those in the know about who we should be keeping our ears open for: Here are artists expected to hit big in 2017:
You could be forgiven for thinking that the Rag'n'Bone Man was a seasoned old soul singer from hearing his voice, but the unique thing about this guy is that he's a tattooed white guy from the United Kingdom!
Izzy B Philips, the front woman of up and coming band Black Honey, has been described as a mixture of Lana Del Rey and Debbie Harry, and if that doesn't get your music senses tingling, then I don't know what will!
Described as neo post-punk, this new five piece, named after a vegetable that nobody really likes, are aiming to change our perception of the leafy green in 2017!
You are going to be hearing much more about this guy in 2017, the big reason being that one of his songs is going to be featured on the Fifty Shades Darker soundtrack!
If catchy modern pop is your thing, then you will definitely want to get on board the MUNA bandwagon this year! This female trio met at the University of Southern California three years ago and haven't looked back.
Declan was discovered at the tender age of 15, and his debut album is due to come out later this year. Some have him pegged as the next voice of his generation.
An acoustic singer-songwriter who grew up in near poverty with his drug addict father, Louis Berry has channelled his message and life experience in to some of the best songs you will hear in 2017.
This 24 year old rapper/singer is poised to make the leap from underground sensation to mainstream mainstay this year. You will have a great time going back and listening to his catalogue.
Parson James has a beautiful, crystal clear voice that you won't be able to forget once you have heard it. Some people have described listening to his songs as like going to church!
This electro-pop singer whose real name is Sarah Grace McLaughlin is set to be a huge star in 2017. Her music has the perfect mixture of catchy hooks and powerful tone that is sure to capture a big audience.
You won't believe that Khalid is 18 once you hear his soulful, experienced voice. His music is kind of minimalist, but that only helps to further highlight his beautiful natural instrument.
Laurel has one of those elusive, ephemeral qualities akin to the likes of Lana Del Rey and Florence & The Machine, so she should slip nicely in to stardom this year.
If you like Alabama Shakes, then it's safe to say that you are going to love Seratones as well! A perfect blend of soul and rock.
Soul singer Ray BLK made some recent history by being the first unsigned act ever to win the BBC's annual 'Sound Of' competition that highlights great acts for the coming year.
MiC Lowry have already gained somewhat of a cult following after that supported Justin Bieber on his recent tour, but the five man vocal group are ready to step in to the limelight this year.
This 21 year old Brooklyn based rapper is another addition to the recent wave of female rappers who are heralding a new era of hip hop that hasn't be experienced since the hey day of Queen Latifah and co.!
There is more than just a hint of David Bowie about this duo, both in their look and their music, and after losing the great man himself last year, I'm not against a reincarnation!
2017 looks like it is going to carry on in the same great way for girl groups, and The Aces are here to give you yet another set of talented ladies to become a big fan of!
This British band are set to emerge in 2017 and reignite your passion for indie rock. They have been described as a British version of The Killers on more than one occasion.
This British quartet sound like all of the best parts of Vampire Weekend while at the same time bringing something new and fresh to the table. Their music is really infectious!
Growing up in both the UK and the USA, you can hear lots of different influences and inspiration in Barns Courtney's memorable music. This track in particular boasts a heavy Southern gothic vibe.
If OutKast's Andre 3000 is excited enough about you to make an appearance on one of your songs, then it's a pretty safe bet that you are about to explode on the scene in a big way!
This Canadian songstress seems to be able to sing at a soulful intensity way beyond her years, harkening back to a time in the 1990s where female R&B singers ruled the world!
When Alicia Keys comes out in support of your music, then you know that you are heading in the right direction!
A chance play on a single radio show has led to a huge career surge for this Atlanta born rapper, and 2017 is set to be a bug year for the 23 year old.
Let's hear your thoughts on who you're looking forward to hitting the top this year. I'd love some great recommendations please.
{{#comments_count}} Show Commnents ({{comments_count}}) {{/comments_count}}