7 Amazing Reasons to Love Bastille ...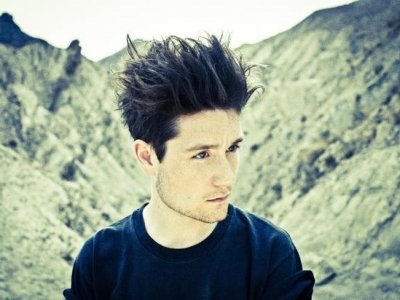 From the first moment I heard Bastille, I was immediately introduced to the many amazing reasons to love Bastille. This British rock band is probably one of my favorite bands out there. They only have a few hits in America but they are played all over the place in Europe. If you have not listened to them yet, I would highly recommend adding them to your iTunes library. Then you can come up with even more reasons to love Bastille.
1.

The Lyrics

After becoming a fan of them, I knew their incredible lyrics would be one of the many reasons to love Bastille. Their songs have so much depth to them and all tell a story. My personal favorite is "Poet," which is about a man who loves a woman so he writes her down and turns her into eternal art. Take the time to listen to their songs and pick out the lyrics that will speak to you.
2.

Their Covers

While their original music is great, their covers of other songs are just as fantastic. They have done Miley Cyrus' "We Can't Stop" and even did a throwback to "What Would You Do" by City High. The combination of their beautiful music with lyrics that I know and love from my past is just wonderful.
3.

The Acoustic Versions

The only thing that makes your favorite song better is an acoustic version with piano, violins, and nothing but stripped down raw talent. Bastille has some of the most amazing covers of any band I have ever heard. My personal favorite is "Flaws" at Abbey Road, but any of their covers are sure to amaze you.
4.

The Remixes

On the opposite side of the spectrum are the upbeat and remixed Bastille songs. Naturally with any popular song, most DJs will find some way to put a great beat behind them. If you are in the mood to dance or work out, I would suggest the Kat Krazy remix of "Pompeii" or the Bad Blood Remix by Lunice.
5.

Dan Smith

With a lead singer like Dan Smith, it is no wonder that Bastille is becoming more and more popular. He writes most of their music and he has the most incredible voice I have ever heard. Not to mention perfect hair.
6.

Their Instagram

Where else can you find a band's Instagram that features a miniature horse and videos of band members dancing in underwear around a hotel room? If you have not Googled Bastille's Instagram yet, do it. Trust me, you are in for a lovely surprise.
7.

Awards

If you still don't take my word for it, consider the many awards Bastille has won. They have reached the #2 song in the UK singles chart with "Pompeii" and lead the number of nominations for Brit Awards. While it may not be the Billboards or Grammys, Bastille is full of potential and is definitely a band you want to start following now. I am sure they will do great things in the world of music.

I am sure that Bastille will blow up the radio with even more of their amazing music within the near future. They are incredibly talented and love to share their wonderful music with the world. What did you think of these great reasons to love Bastille? What is you favorite thing about Bastille? Do you think they are going to become more popular in the future?

{{#comments_count}} Show Commnents ({{comments_count}}) {{/comments_count}}