It's 18 years since Tupac Shakur was murdered at the tender age of 25 and although his life was tragically cut short, he has left behind a musical and movie legacy, as well as some fabulous Tupac quotes which we can all learn from. In his short life, he achieved so much but it was just a small fraction of his eventual life potential. Who knows what he would have become and what he could have achieved had he not been killed on that September night in 1996. These Tupac quotes show that despite the controversy surrounding him as a person and a performer, he was a wise man indeed.
---
1

Never Surrender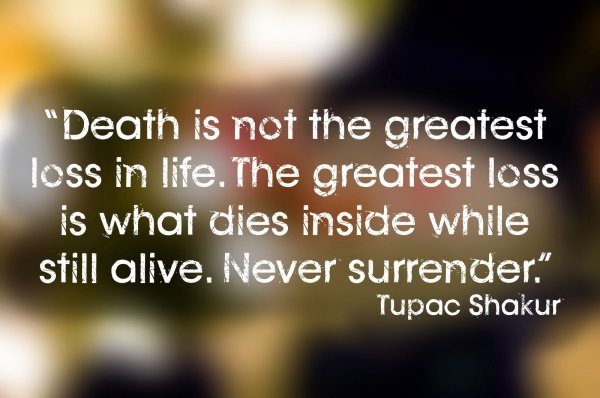 Some say that Tupac knew his time was up as attempts had been made on his life before he was killed in 1996. His video for the song "I Ain't Mad at Cha" shows him singing from heaven after being shot, making it hauntingly prescient. Many people believe Tupac was killed by people he knew and trusted, but the perpetrators have never been brought to justice and like many untimely deaths in history, conspiracy theories still circulate. This is one of the great Tupac quotes which shows that he believed we need to live life to the full and have no regrets. I truly agree.
---
2

Don't Believe Everything You Hear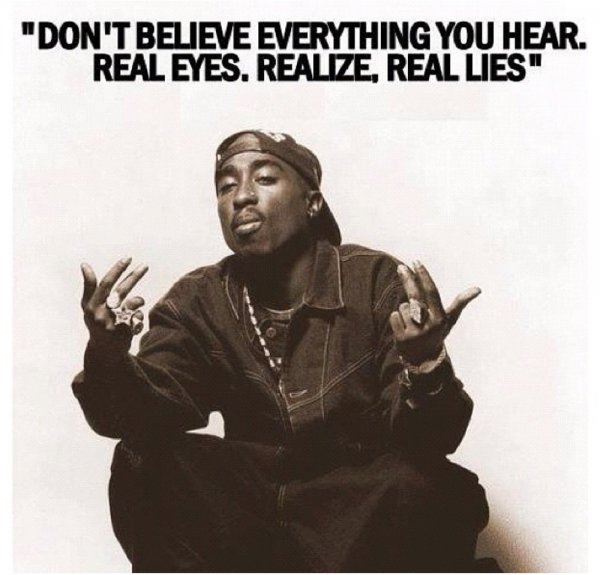 If you're a member of the public eye, you have to contend with rumors and lies and Tupac knew all too well that people would write what they wanted to suit their own agenda. However, the message here is to reserve judgment before making a decision and try to see things for yourself, rather than believing everything you hear or read.
---
3

Keep Dreaming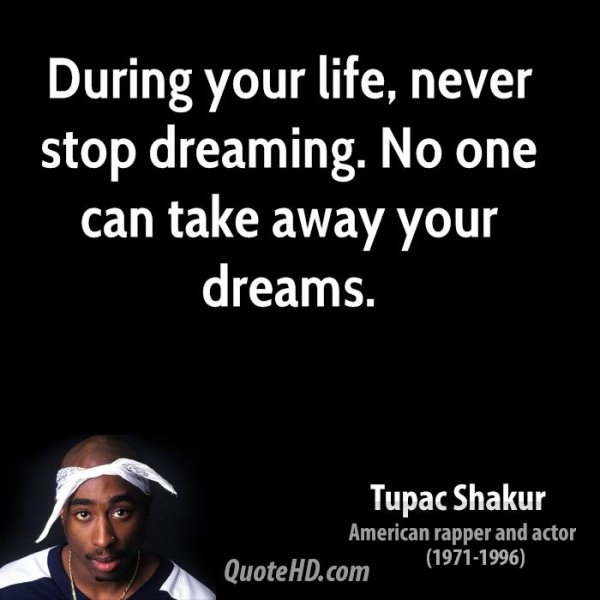 Tupac had a dream to become a performer, actor and songwriter and he realized those dreams. Remember to dream your dreams as they're yours to keep, no matter what.
---
4

Hope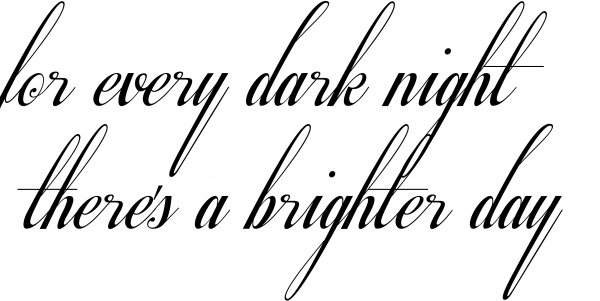 I love this quote and it's true that no matter what might be happening, in the deepest, darkest depths of despair, there is still hope. Today might be tough but you will get through it and tomorrow will be a better day.
---
5

Keep Your Head up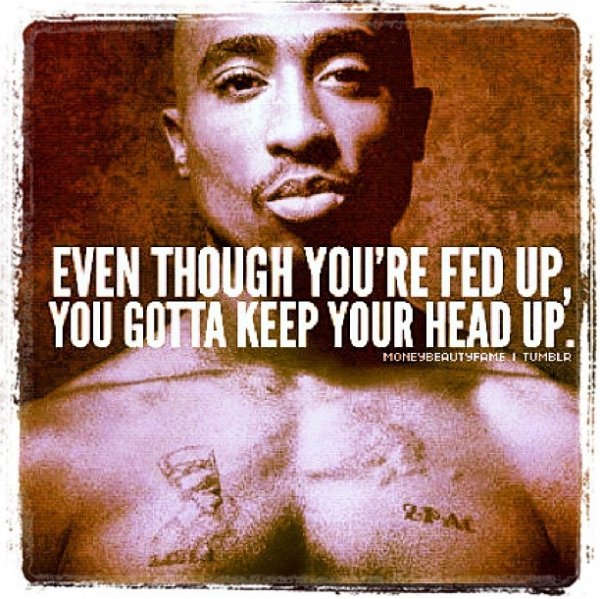 Tupac was a prolific poet and there is a wonderful collection of the poetry he wrote when he was 19. It's called The Rose that Grew from Concrete and contains heart-felt poetry about his life, his loves and his losses. One of my favorite poems is also called "The Rose that Grew from Concrete," which he says is autobiographical. It's a powerful poem about overcoming adversity. No matter what your beginnings, remember that you can become anything you want to be and no matter what, keep your head up.
---
6

Smile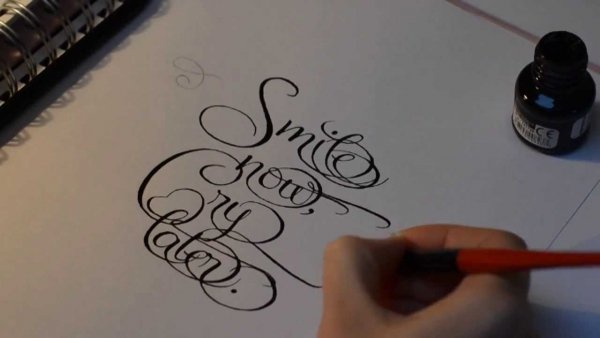 Tupac wanted peace in the world but he was immersed in conflict and bitter rivalry, which some say is ultimately what killed him. However, people cannot silence or eradicate his words and music from this world. He has left behind an everlasting legacy on screen and through his music, which is bound to inspire many in the years to come. I love this quote because if you're smiling now, you're always smiling because you're always in the now...Or maybe that's just my interpretation.
---
7

Money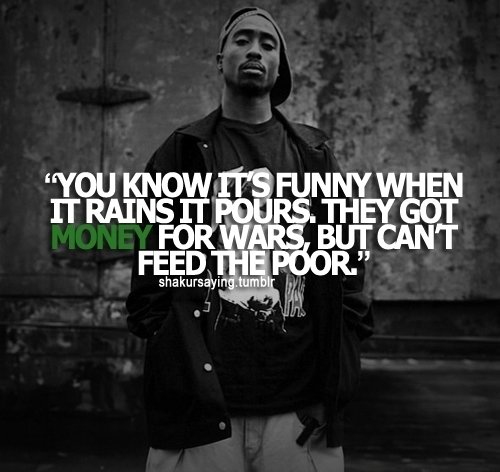 I love this quote about priorities because it's true - Tupac's suggesting we think about what's important to us, and it's compelling, isn't it?
These are just a few quotes by Tupac, who will live on through his music, films and wise words. Which is your favorite Tupac quote?
More
---
Comments
Popular
Recent