These best bands for Halloween are sure you put you in the Halloween spirit! While not all of these best bands for Halloween specifically talk about the holiday, the themes and imagery in the songs mimic the feeling of the season. So make a playlist with these bands to listen to while you are putting your costume on to really get into the Halloween spirit!
---
1

Schoolyard Heroes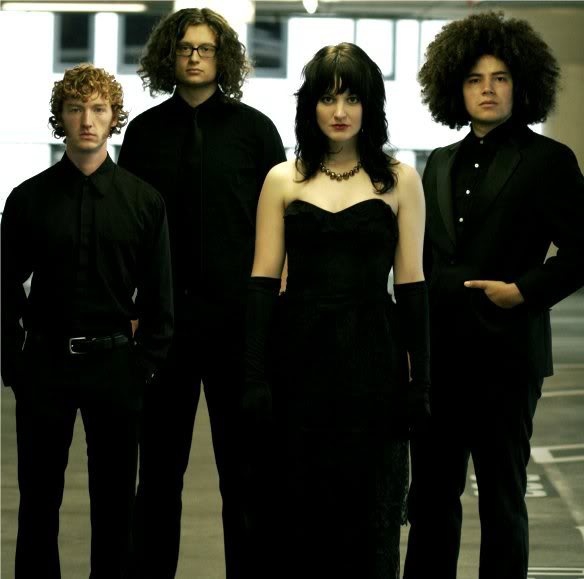 The best bands for Halloween make you excited for the season and the Schoolyard Heroes does just that. While this horror punk band broke up a few years ago, they left behind a repertoire of music that's perfect to add to your Halloween playlist. Most of the songs are about creatures of the night, horror flicks, and all things macabre. Lead singer, Ryann Donnelly's operatic vocals pair nicely with the guitar riffs and drums. While all of their songs are great to get ready to on Halloween, here are the 3 you must add to your playlist:
Dawn of the Dead – This song is exactly what you'd think it's about, zombies.
Sincerely Yours, Jonathan Harker – If Vampire's are your nightwalkers of choice, than you've gotta check out this song.
Curse of the Werewolf – This is a punk rock song about being a werewolf.
---
2

The Birthday Massacre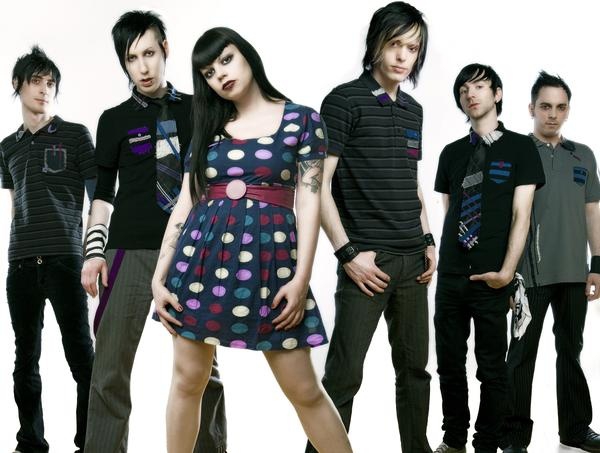 The Birthday Massacre is a Canadian electronic-rock band that formed in 1999. They are known for their distinctive sound both musically and vocally. Lead singer, Chibi, sometimes whisper sings throughout the songs, which I love. Many of their songs are inspired by fantasy and horror. Here are the 3 songs you've got to put on your Halloween playlist:
Lover's End – This song is about something awful that happens during an autumn night. It's perfectly chilling for Halloween.
The Long Way Home – This song has great imagery about walking through the woods alone at night. It leaves you with an eerie feeling to get you ready for Halloween.
Happy Birthday – This isn't your typical Happy Birthday song. It's about a birthday party that goes horribly wrong. It's also the song that inspired the name of the band.
---
3

The Misfits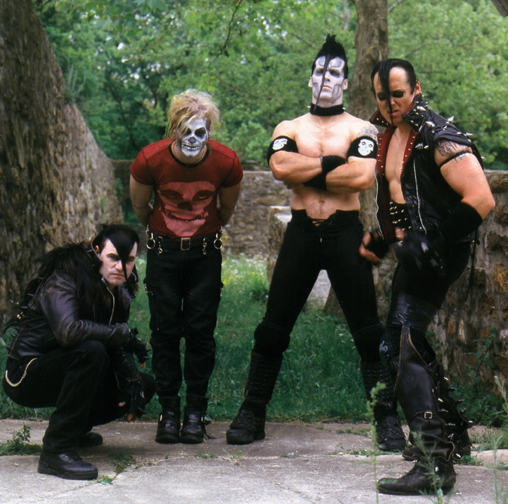 The Misfits are known for starting the horror punk genre, which makes them perfect to listen to on Halloween. Many of their songs directly reference famous horror flicks. In fact, the band name itself comes from the 1961 film, The Misfits. Pretty much every Misfits song should be on your Halloween playlist but definitely check out these 3:
Halloween – This song is an anthem for all of the creepy and gruesome things that supposedly go on during Halloween night.
Braineaters – A song about the joys of eating brains. Yum!
Pumpkin Head – A story about a witch who turns a kid into a pumpkinhead. What more could you want in a Halloween song than a witch's curse?
---
4

AFI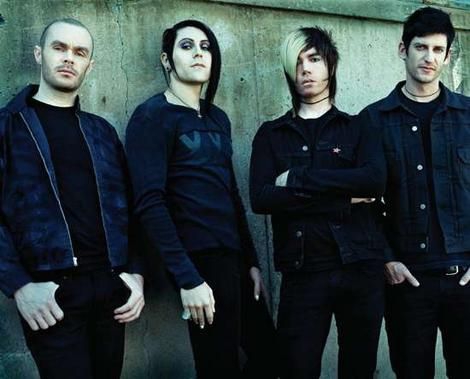 AFI has been around for over 20 years and revolutionized goth-punk. It's no wonder they would have some great songs to listen to on Halloween. They helped push the post-hardcore movement and have often been described as a horror punk band. All of these elements combined make for a sound that you'll love. They even released an EP called "All Hallow's" that's inspired by Halloween. Here are the 3 songs you should add to your playlist:
Totalimmortal – This song is filled with imagery about lost souls, drowning, and deceit. The macabre lyrics will surely get you ready for the holiday!
Fall Children – This song is about the things you see and experience on Halloween.
The Boy Who Destroyed the World - This song is about a boy who lost his glow has parallels to the autumn season.
---
5

Nightwish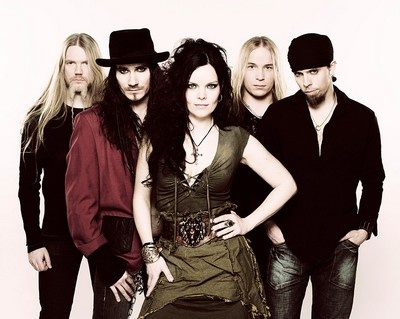 NIghtwish is a symphonic metal band from Finland. The female vocalist's voice is enough to give you chills. Their sound is a beautiful blend of rock and opera that gives them a distinct sound. It's no wonder they are the most successful Finnish band in the world. The lyrics are poetic and tend to tell dark stories. Here are my 3 picks for your Halloween playlist:
Astral Romance – Knives, love, and a guillotine are all mentioned in this song. It's the perfect combination for your Halloween night.
Ghost River – Drowning and dreaming are the major themes in this song. The creepy vibe will get you in the spirit.
7 Days to the Wolves – Poison, ghosts, and wolves are mentioned in this song that's perfect for your holiday playlist.
---
6

Marilyn Manson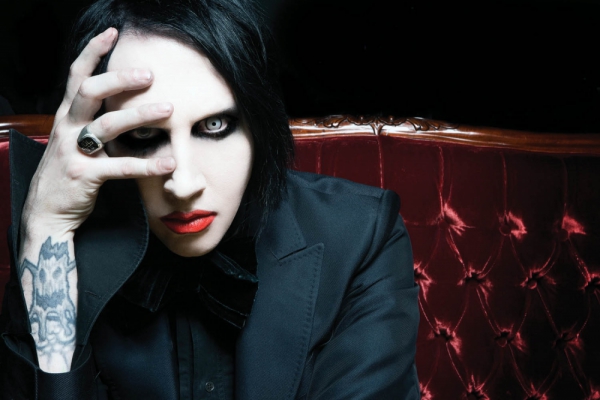 King of shock rock, Marilyn Manson, is a must-have on your Halloween playlist. While he doesn't fall under the horror-punk genre, many of his songs are perfect to get you in the mood for Halloween. The singer's aesthetic is also great inspiration for while you are getting ready. While Marilyn Manson has many great Halloween hits, here are the 3 you should definitely be listening to while putting on your costume:
This is Halloween – Marilyn Manson covered this iconic song from the Nightmare Before Christmas. It's a definite must-have for your playlist!
I Put a Spell on You – This song is also a cover, but it is so much creepier than the original.
If I Was Your Vampire – This song about vampires will have you feeling the Halloween spirit.
---
7

Creature Feature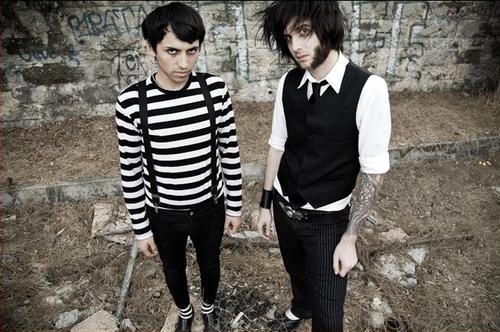 Creature Feature is a horror-punk band that delights themselves with painting pictures in your mind of all things dark and scary. Their sound is influenced by everything imaginable, including, horror films, Ray Bradbury, carnivals, classic video games, cartoons among other things. This makes them a great choice to listen to while getting ready for Halloween. Here are the 3 songs you must listen to:
Dr. Sawbones – This song tells the tale of Mr. Sawbones lurking in the shadows for his next victim.
The House of Myth – This song describes a haunted house and warns you to stay away.
6 Foot Deep – Yes, this song is what you'd think it's about. Digging a grave, 6 foot deep.
These best bands for Halloween will get you ready for the night. Play these songs while you are getting ready or at your party to set the mood. Do you like any of these bands? Who is your favorite band to listen to on Halloween?
More
---
Comments
Popular
Recent