7 Songs to Make You Feel Sexy ...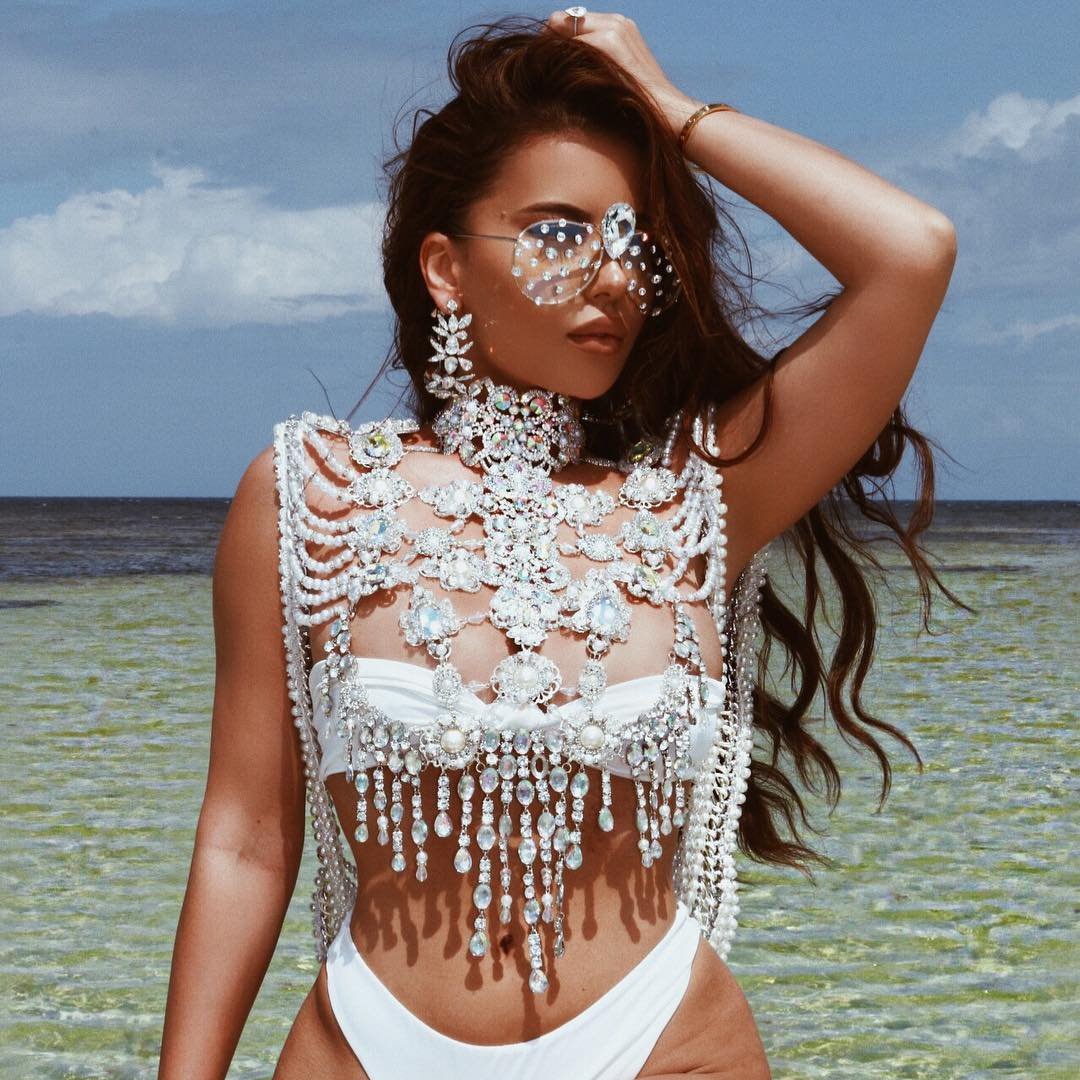 There's nothing like some sultry songs to make you feel sexy. If the right song comes on, you can go from "normal" to "sex goddess" in a second flat. If you're ever in need of some quick sexiness, just pop on one of these songs to make you feel sexy!
1.

Sex for Breakfast by Christina Aguilera
On iTunes: itunes.apple.com
This is one of those songs to make you feel sexy that eases you into it. The deeper into the song you get, the sexier you feel. I don't know if I'm the only one that still sings along to songs with my hairbrush as a microphone, but this song is a great one to get into and sing along with. Give it a try some time, you'll see exactly what I mean!
2.

Diamonds Are a Girl's Best Friend by Marilyn Monroe
On iTunes: itunes.apple.com
It's impossible to mention sexiness and not include the queen of sex, Marilyn! Diamonds Are a Girl's Best Friend is the classic song to make you feel sexy. Come on, put this song on and start singing along and you will instantly feel like a star. That's all it takes, just a moment to be transported to a feeling of sexiness, and suddenly you're singing this song with as much sensuality as Marilyn herself!
3.

I'm a Slave for You by Britney Spears
On iTunes: itunes.apple.com
I honestly think it's impossible to listen to I'm a Slave For You and not feel sexy. Britney's breathy, almost moaning vocals give this song a feeling of complete and utter sex, and if you really let yourself get into it, you'll get the same feeling. I actually belly dance to this song to warm up, and I can say from personal experience that actually getting up and dancing to this song will majorly add to the sexy factor.
4.

Naughty Girl by Beyonce
On iTunes: itunes.apple.com
In this song, Beyonce is promising to be a naughty girl for her lover. If you want to be a true vixen for a night, this is the perfect song to get you in the mindset. Just listen to it... every aspect of the song is just sexy! It's Beyonce, who knows exactly how to work what she has, so take a lesson from her to feel sexy!
On iTunes: itunes.apple.com
This is a slower more subdued song, but no less sexy. Kerli's voice is saccharine sweet on this track, and it just puts you in a sultry mood. Sometimes less is more when it comes to sexy, and it doesn't have to be intensely in-your-face sexual to give you a strong sense of sexiness.
6.

Buttons by Pussycat Dolls
On iTunes: itunes.apple.com
On the opposite end of the spectrum, we have Buttons by the Pussycat Dolls! This song is blatantly dripping with sex, so singing along to it will put you in that mindset. I know sometimes I jokingly start humming it when I'm getting undressed to take a shower, and even then it makes me feel a bit sexier. Even if you're not a fan of the Pussycat Dolls, this song is sure to raise your sexy meter!
On iTunes: itunes.apple.com
Nothing's sexier than letting out your inner she-wolf! If you're into the more animalistic side of sexiness, this song might just be the thing for you! Aaa-ooh, indeed!
Which of these songs turns you from "regular girl" to "sex goddess"? Or are there any other songs you listen to in order to help you feel sexy? Do tell!
{{#comments_count}} Show Commnents ({{comments_count}}) {{/comments_count}}