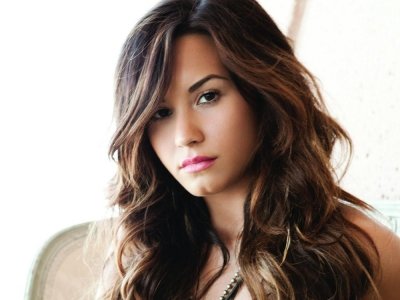 These seven artists are sure to blow your mind in the most anticipated tours of 2014. I'm already saving up my money for concert tickets! These tours are going to be incredible, and I'm sure they'll all bring out major crowds. I love going to concerts because that's when you really learn who the artist is as a performer. I love seeing what kind of vision they have and how they engage the audience. Check out some of the most anticipated tours of 2014.
1.

Fall out Boy

This is number one on my list of most anticipated tours of 2014 because I seriously can not wait for it. Fall Out Boy is teaming up with Paramore and New Politics to bring you the Monumentour! I've been waiting to see them live for SO long and now I finally have the chance. I've already got my tickets and am so excited for summer to get here! If you decide to go to the show in PA, find me in the front row!
2.

Katy Perry

Katy recently announced her world tour, in support of her album, Prism. When she made the announcement, KatyCats went crazy. I have a friend who's buying three different tickets for three different venues. I can't decide if that's insanity or devotion. Either way, Katy has millions of people waiting for her to go to a city nearby. I have a feeling her tour is going to be a major success!
3.

Demi Lovato

Demi has had her ups and downs but her Lovatics have never left her side. The idea of new music from Demi is enough to make fans happy. Her upcoming Neon Lights tour is going to be a major Girl Power tour. She's bringing Fifth Harmony, Little Mix, and Cher Lloyd with her. They're all major vocalists and I'm excited to see how they all mesh together. I can't wait to see them in March and meet the Fifth Harmony girls again!
4.

One Direction

Of course One Direction had to make the list. The boys announced their US dates for their Where We Are tour and tickets went FAST. I'm so impressed that the boys are playing stadiums and selling them all out. Directioners were upset that there are no meet & greet packages available for this tour, but that won't stop anyone from having a good time. I know I'm definitely going to try a snag some tickets before they come around!
5.

Lady Gaga

Gaga's upcoming tour for ARTPOP has many people excited. Her tour is called ARTRAVE. I mean, how fun does that sound?! Gaga herself has called the tour "a full on party combining music, fashion, & technology in one explosive performance." I'm sure her tour is going to be out of this world. Will you be in attendance?
6.

Miley Cyrus

There's no doubt Miley would make this list. Whether you love her or not, her Bangerz tour is one of the most anticipated tours of the year! I have a feeling her tour is going to be CRAZY. If any of her other performances are an indication of what to expect or any indicator, you better snag some tickets while you can! I know I will.
7.

Lorde

This superstar is on top of the world right now. She's only 17, and has four Grammy nominations under her belt. Who else can say that? Lorde is kicking off her tour in March and I'm sure she'll be selling it out. Her fans are very loyal!

So, there you have it! There are SO many artists who are going on tour this year. For example, there's Bruno Mars who's kicking off his summer tour in June, HAIM who are going out on the road this March, and more! These are just 7 out of MANY tours to look forward to. Will you be attending any of these shows?